Explore the different types of wholesale craft vinyl, such as adhesive, heat transfer, and printable vinyl
Here are some details about the different types of wholesale craft vinyl:
1. Adhesive Craft Vinyl
– Description: Adhesive craft vinyl has a sticky backing that allows it to adhere to various surfaces when pressure is applied.
– Applications: Adhesive vinyl is commonly used for creating decals, stickers, labels, and designs on hard surfaces like glass, wood, plastic, and more.
– Advantages: Adhesive vinyl exhibits versatility, user-friendliness, and adaptability to both indoor and outdoor applications.
2. Heat Transfer Vinyl (HTV)
– Description: Heat transfer vinyl, also known as iron-on vinyl, has a heat-activated adhesive on one side.
– Applications: HTV is ideal for customizing apparel, textiles, and fabrics.
– Advantages: Heat transfer vinyl provides vibrant and durable designs on fabric, and it can withstand washing and wear.
3. Printable Craft Vinyl
– Description: Printable vinyl allows you to print designs using an inkjet or laser printer, and it usually has an adhesive backing.
– Applications: Printable vinyl is great for creating custom stickers, labels, decals, and designs that incorporate photos, illustrations, or intricate patterns.
– Advantages: Printable vinyl offers the flexibility of customizing designs using a printer, making it perfect for unique projects.
4. Permanent vs. Removable Vinyl
– Permanent Vinyl: This type of vinyl has a strong adhesive and is designed to be long-lasting and resistant to various environmental factors.
– Removable Vinyl: Removable vinyl has a less aggressive adhesive, allowing it to be easily removed without leaving residue or damaging surfaces.
5. Specialty Vinyl Finishes
– Glossy Vinyl: Offers a shiny, reflective surface that adds a polished look to projects.
– Matte Vinyl: Provides a non-glossy, flat finish that reduces glare and reflections.
– Metallic Vinyl: Comes in metallic colors that add a metallic sheen and luster to designs.
– Glitter Vinyl: Contains glitter particles for a sparkly and eye-catching effect.
– Holographic Vinyl: Displays a holographic or iridescent pattern that changes with light and angle.
– Foil Vinyl: Mimics metallic foils and is used to create a luxurious and shiny appearance.
6. Patterned and Textured Vinyl
– Patterned Vinyl: Features various patterns, designs, and prints that can be used for creative and decorative projects.
– Textured Vinyl: Comes in textures like leather, wood grain, and more, adding a tactile element to designs.
Through a comprehension of their individual traits, artisans can select the most suitable vinyl type to match their particular requirements and imaginative concepts.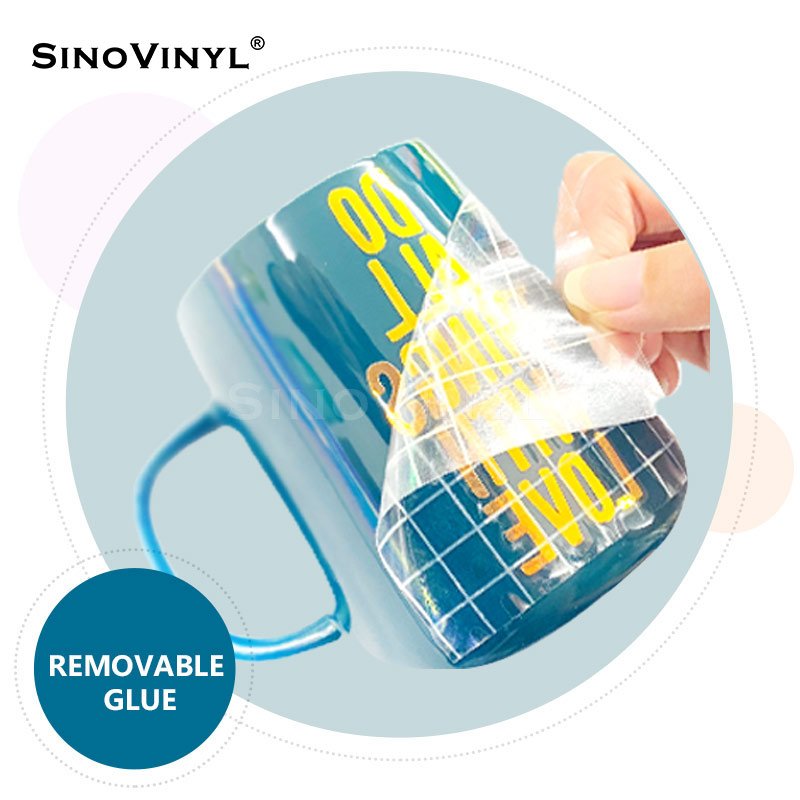 You May Interest
https://sinoadhesivevinyl.com/category/products/