Tips for Getting the Most Out of Your Cheap Vinyl Cutter
Here are some advice and tricks to help users maximize the capabilities of their inexpensive vinyl cutting machine:
1. Experiment with Different Materials
Test out various types of vinyl, including adhesive, heat transfer, and specialty materials, to understand what works best with your machine.
2. Calibrate Your Machine
Follow the manufacturer's instructions to ensure that your machine is properly calibrated for accurate cuts.
3. Adjust Blade Settings
Fine-tune the blade depth and pressure settings to match the specific type of vinyl you're working with. This can prevent over-cutting or under-cutting.
4. Use Quality Cutting Mats
Invest in good quality cutting mats to provide a stable surface for your vinyl and ensure precise cuts.
5. Clean the Blade Regularly
Keep the cutting blade clean from any debris or adhesive buildup. A clean blade ensures smooth and accurate cuts.
6. Optimize Design Software Settings
Familiarize yourself with the settings in your design software, such as speed, force, and blade type, to get the best results.
7. Group and Arrange Designs Efficiently
Organize your designs on the cutting mat to minimize material wastage and maximize the number of cuts per sheet.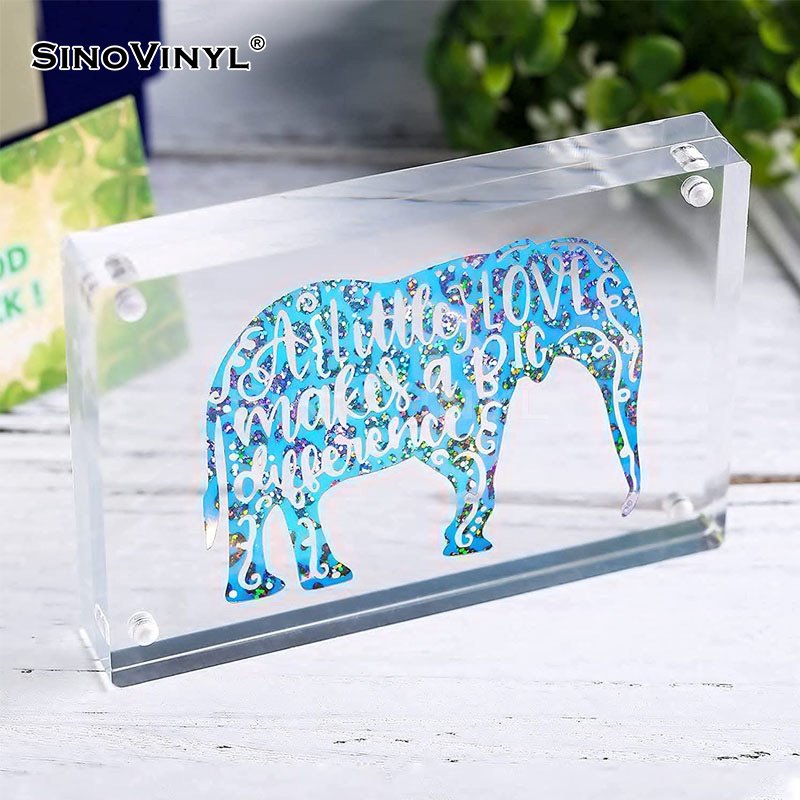 8. Perform Test Cuts
Before committing to a large project, perform a test cut to verify that the settings are correct for the specific material you're using.
9. Use Weed Lines or Boxes
Add weed lines or boxes around your designs to make it easier to peel away excess vinyl after cutting.
10. Avoid Overloading the Machine
Don't overload the machine with too much material at once. Cutting smaller sections at a time often leads to better results.
11. Utilize Transfer Tape Skillfully
Learn how to apply and use transfer tape effectively for smooth and accurate placement of your vinyl designs.
12. Keep Your Workspace Clean and Organized
A clutter-free workspace allows for smoother operations and reduces the likelihood of mistakes.
13. Learn from Mistakes
Don't be discouraged by initial errors. Instead, analyze what went wrong and adjust your settings or technique accordingly.
14. Stay Updated on Maintenance
Regularly clean and maintain your machine according to the manufacturer's guidelines to ensure it operates at its best.
15. Explore Advanced Techniques
As you become more comfortable with your machine, explore advanced techniques like layering, multi-color designs, and intricate cuts.
Fianl Words
Remember, practice and experimentation are key to mastering any tool, including a vinyl cutting machine. With time and experience, you'll become more adept at using your inexpensive vinyl cutter to its fullest potential.