How does holographic adhesive vinyl differ from regular adhesive vinyl in terms of appearance and usage?
Holographic adhesive vinyl and regular adhesive vinyl differ in terms of appearance and usage due to the unique properties and effects of holographic materials. Here are the main distinctions between the two:
Appearance
1. Holographic Effect
Holographic vinyl is designed to produce a mesmerizing and dynamic effect that creates a shifting rainbow of colors as light reflects off its surface.
2. Iridescent Colors
Holographic vinyl offers a wider range of iridescent colors and shades compared to regular adhesive vinyl. The colors appear to change depending on the angle of the light source and the viewing perspective.
3. Shiny and Reflective
Holographic vinyl has a highly reflective and shiny surface, which adds an eye-catching and dazzling appeal to the designs.
Usage
1. Decorative and Aesthetic Purposes
Holographic vinyl is primarily used for decorative and aesthetic purposes, especially in crafting and DIY projects.
2. Emphasis on Visual Impact
Due to its stunning holographic effect, this type of vinyl is often chosen when the main goal is to create visually striking and attention-grabbing designs.
3. Limited Versatility
While holographic vinyl is perfect for specific creative projects, it might not be as versatile as regular adhesive vinyl.
4. Specialty Applications
Holographic Compare Holographic Adhesive Vinyl with Other Vinyl Typesvinyl is commonly used in specialty applications such as promotional displays, decals, stickers, and personalized gifts, where its unique properties can make a significant impact.
5. Limited Outdoor Durability
Holographic vinyl may have slightly reduced outdoor durability compared to regular adhesive vinyl.
Cost
Holographic adhesive vinyl is generally more expensive than regular adhesive vinyl due to the additional manufacturing process required to create the holographic effect.
When choosing between the two, the specific project requirements, budget, and desired visual appeal should be taken into consideration.
What are the advantages of holographic vinyl compared to other specialty vinyl materials?
1. Unique Visual Appeal
Holographic vinyl creates a mesmerizing visual effect with its dynamic, multi-colored patterns that shift and change when viewed from different angles.
2. Versatility
Holographic vinyl can be used on various surfaces, including glass, plastic, metal, paper, and more.
3. Easy Application
Holographic vinyl is typically easy to apply, especially when using transfer tape or application tools.
4. Long-lasting Durability
When properly applied and maintained, holographic vinyl projects can maintain their vibrant appearance for an extended period.
5. Low Maintenance
Holographic vinyl requires minimal maintenance, making it suitable for long-term use. Cleaning can be done with mild soap and water, ensuring the holographic effect remains intact.
6. Compatibility with Cutting Machines
Holographic vinyl is compatible with various cutting machines, such as electronic craft cutters and plotters. This ease of compatibility allows for precise and intricate designs to be cut effortlessly.
7. Endless Design Possibilities
With holographic vinyl, the design possibilities are nearly limitless.
8. Attracts Attention
Due to its captivating appearance, holographic vinyl grabs attention quickly, making it an excellent choice for promotional displays, retail signage, and attention-grabbing advertising.
9. Customization and Personalization
Holographic vinyl can be easily cut into custom shapes and sizes, making it ideal for personalization and custom crafting projects.
10. Indoor and Outdoor Use
Holographic vinyl is generally designed to withstand both indoor and outdoor environments.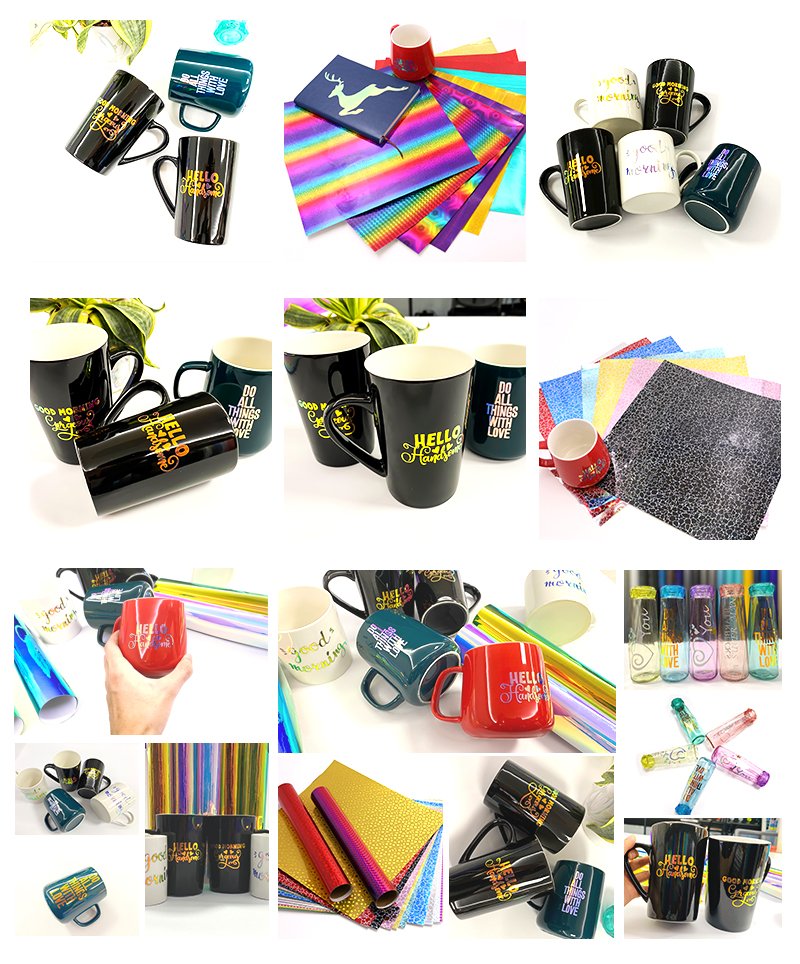 You May Interest
https://www.sinovinyl.com/product/pet-laser-vinyl/
https://www.sinovinyl.com/product/holographic-cutting-vinyl/
https://www.sinovinyl.com/product/holographic-self-adhesive-vinyl/
https://sinoadhesivevinyl.com/category/products/graphic-cutting-vinyl/holographic-adhesive-vinyl/