Fluorescent PVC Color Self Adhesive Vinyl Film Supplier
When Fluorescent PVC Color Self Adhesive Vinyl Film is mentioned, I think of a specialized type of adhesive vinyl material that is used for various creative and practical applications.
1. Fluorescent Properties
The term "fluorescent" indicates that the vinyl film emits a bright and vibrant glow under certain lighting conditions.
2. PVC Material
PVC stands for polyvinyl chloride, a versatile and commonly used plastic material.
4. Color Variety
Fluorescent PVC Color Self Adhesive Vinyl Film likely comes in a range of vibrant and eye-catching colors, with the added bonus of the fluorescent effect.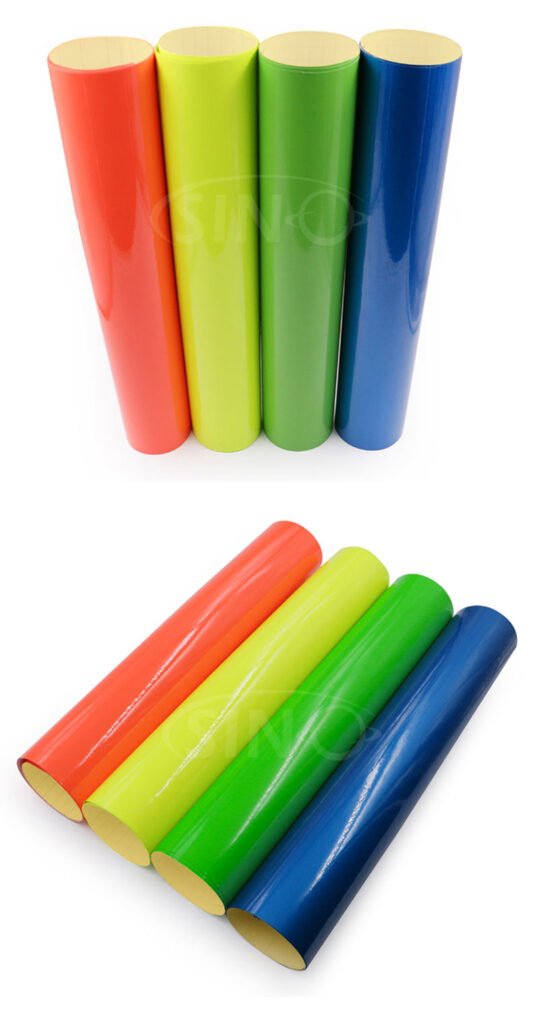 5. Applications
This type of vinyl film is likely used for a variety of purposes, including but not limited to:
– Signage and Advertising: The fluorescent colors can attract attention, making this vinyl film suitable for creating eye-catching signs, banners, and displays.
6. Cutting and Shaping
The vinyl film can often be cut into custom shapes and designs using craft cutters or plotter machines.
7. Temporary or Permanent Use
Depending on the adhesive strength and quality of the vinyl film, it can be used for both temporary and long-term applications.
8. Limitations
While fluorescent PVC vinyl film has its advantages, it might also have limitations.
Factory Show of SINO VINYL: Perfect Graohics Solutions
Gluing Machine
Dust-free Machine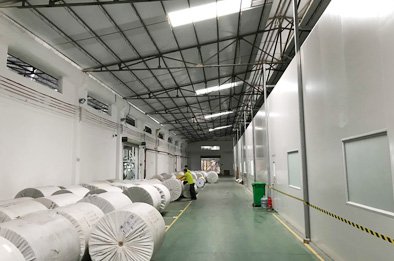 Raw Material Warehouse
Shipping Loading Container
Contact Us